The Four Best Gaming Laptops on the Market 2018
The Four Best Gaming Laptops on the Market:
Let me guess, you want to start PC gaming but aren't sure where to start? Maybe your work forces you to travel? Or you just don't have the room to fit an entire PC? Whatever the reason may be, you've made a good decision in looking for a laptop. This year has brought some of the greatest advancements in terms of both performance and aesthetics to create some masterworks in gaming.
Luckily, I did the research for you so sit back, get your reading glasses on, and let me indulge you on some of the best portable gaming technology has to offer.
For clarification this list is based on both the tech within the laptops or if there's something unique that sets these laptops apart from the rest.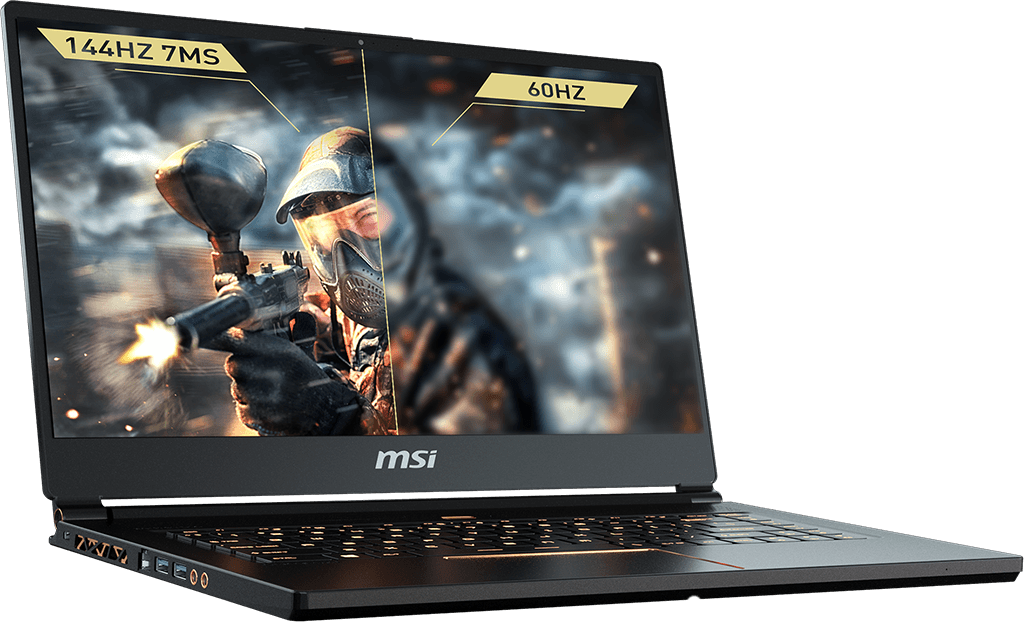 MSI GS65 Stealth
If you've done any previous research before finding this article there's no doubt this laptop has
been dominating every list, you have seen thus far. There's a good reason for this as it is akin to a slender leopard. Rocking a GTX 1060, a maximum of 32GB of ram, and an 8th gen Intel® Core™ i7 processer. This blisteringly powerful machine challenges you to find a game that it cannot run on its outstanding 15.6 inch full HD display.
What stands this laptop out from the crowd (apart from its gorgeous looks) however, is how thin it is. At a remarkable 17.9mm and only weighing 1.88kg this becomes one of the most portable 'pick up and play' laptops on the market currently. It's battery life isn't the greatest at around 8 hours of screen on time but with a laptop with this much power in that is expected. Oh, did I mention this laptop is VR ready and can run in 4k? Well, now I have.
Overall this laptop is perfect for the traveller looking to get in those couple rounds of PUBG or CSGO in their downtime or on the plane however, its power can still be used as a main gaming device if you are so inclined.
If you require any additional information on this laptop here is a nifty little link:
https://https://www.msi.com/Laptop/GS65-Stealth-Thin-8RE/Overview/Laptop/GS65-Stealth-Thin-8RE/Overview
ASUS ROG G703
If the MSI was an example of elegance, this laptop is an example of brute force in the best possible way. This goliath is housing an Intel® Core™ i9, a VR ready GTX 1080, up to 64GB of ram and, a 17.3 inch full HD display. I wish it also came with a large button that upon pressing, makes the sound of a shotgun reloading that you can coincide with this titan booting up. Here is the full list of specs so you can also be baffled by how much they have been able to stuff into this laptop.
https://www.asus.com/Laptops/ROG-G703/Tech-Specs/
Now apart from the fact that you're going to have to be a bodybuilder to pick up and travel this monster around with you daily, coupled with the fact that the battery life is just over 2 hours this is the obvious option for if you want a gaming PC but simply don't have the room for a tower. In most cases this laptop will outperform any PC you put it up against and then some.
To conclude, this laptop is essentially a high-end gaming PC with an identity crisis and the power to prove anyone that says "just buy a PC its better" oh so very wrong.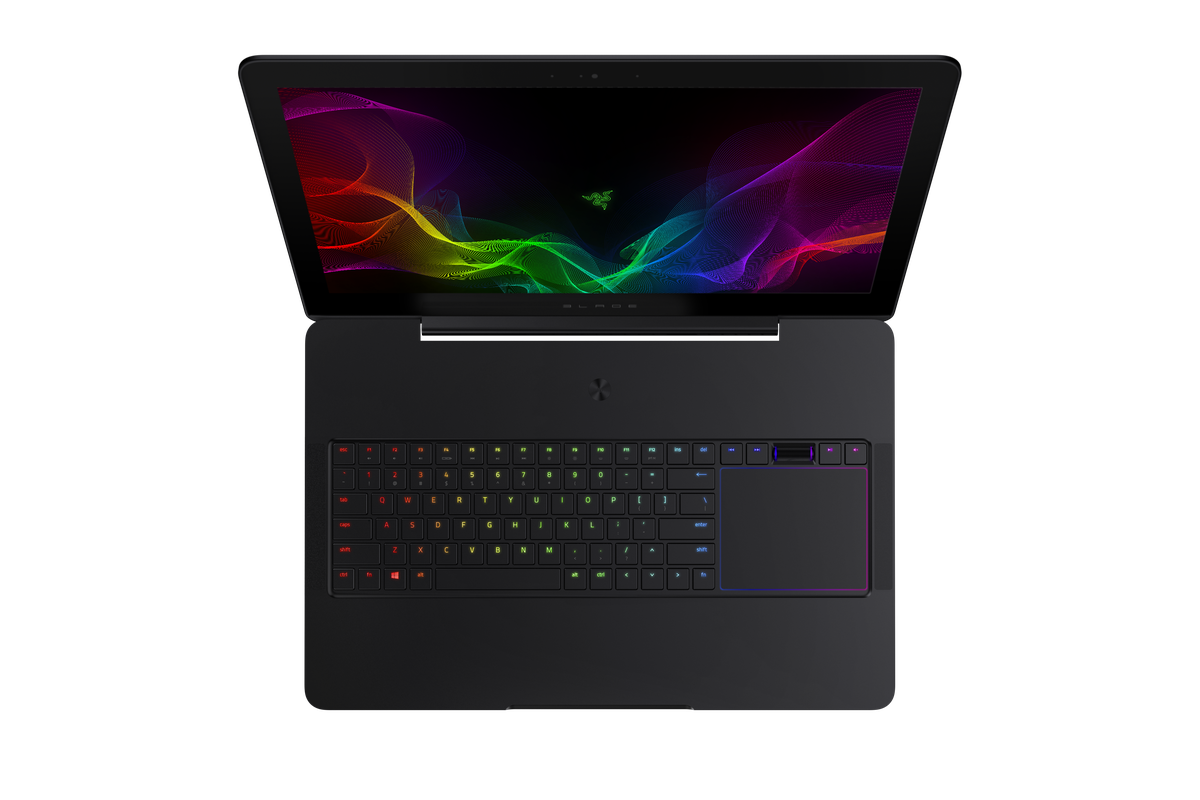 Razer Blade Pro
If that image doesn't make you have a new appreciation for RGB lighting I don't know what will. In my opinion this laptop is one of the most beautiful on the market right now. Razer's simplistic style challenges the Macbook Pro and says, "I'm better."
It's not just the looks that appeal, the specs are nothing to hide away:
⦁4K 17.3 inch display
⦁GTX 1080
⦁Overclocked Quad Core 7th Gen Intel® Core™ i7
⦁32GB of ram
They are just some of the highlights, the full spec list is here: (note I'm focusing on the 4k variant of the Razer Blade Pro)
https://www.razer.com/gaming-laptops/razer-blade-pro
This laptop really does feel like the gaming equivalent of a Macbook Pro and in doing so makes the laptop feel like a real luxury product in every aspect. Its lightweight design makes this an easy travel companion that allows for both work as well as performance gaming on the go.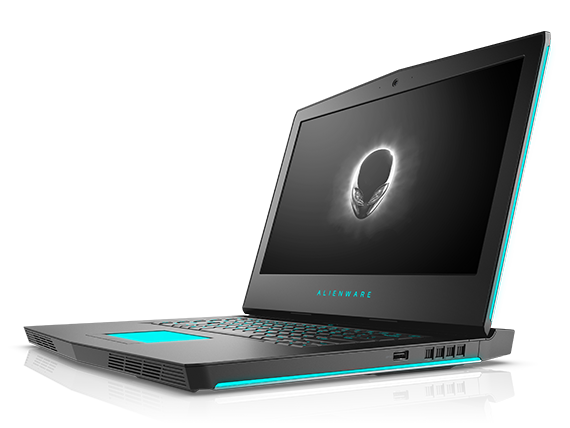 Alienware 13 OLED
This image is the reason as to why this laptop is on the list. Innovation. Who would've thought putting an OLED display on a 13 inch display works so well? Because whoever did think that, I love you. The crisp abundance of visuals on the screen really makes me feel like this is the next step in portable gaming as it shows off everything beautiful a video game can accomplish. The display is also touch screen. I'm not sure what good that can do for your gaming habits, but I guess it could be useful?
The specs back up this wonderful screen nicely as well, with a GTX 1060 and 16GB of ram this definitely isn't the fastest of the bunch I've recommended on here however, the screen is the main attraction and the specs more than sufficiently show off what this laptop can do. This laptop is also the smallest of the lot so may be the easiest for travel however it's not the thinnest so keep that in mind. The full specifications are linked below:
https://https://www.dell.com/en-us/shop/dell-laptops/alienware-13/spd/alienware-13-laptop/dkcwkble4s/en-us/shop/dell-laptops/alienware-13/spd/alienware-13-laptop/dkcwkble4s
Overall this laptop is for the people that have a deep love for pixels and pretty images because there is certainly an abundance of both. Its small size allows it to be a great little addition to anyone's travel bag as well as a mainstay in the gaming set up.
Are there any other unique gaming laptops you think I've missed? Let me know in the comment section below.
Comments