Destiny 2 Goes Free to Play
All You Need to Know from The Bungie Livestream
Yes, you read that right, Bungie's 'Looter Shooter' MMORPG is going totally Free to Play! That's not all though, this looks to be a bold new step in the right direction for Destiny.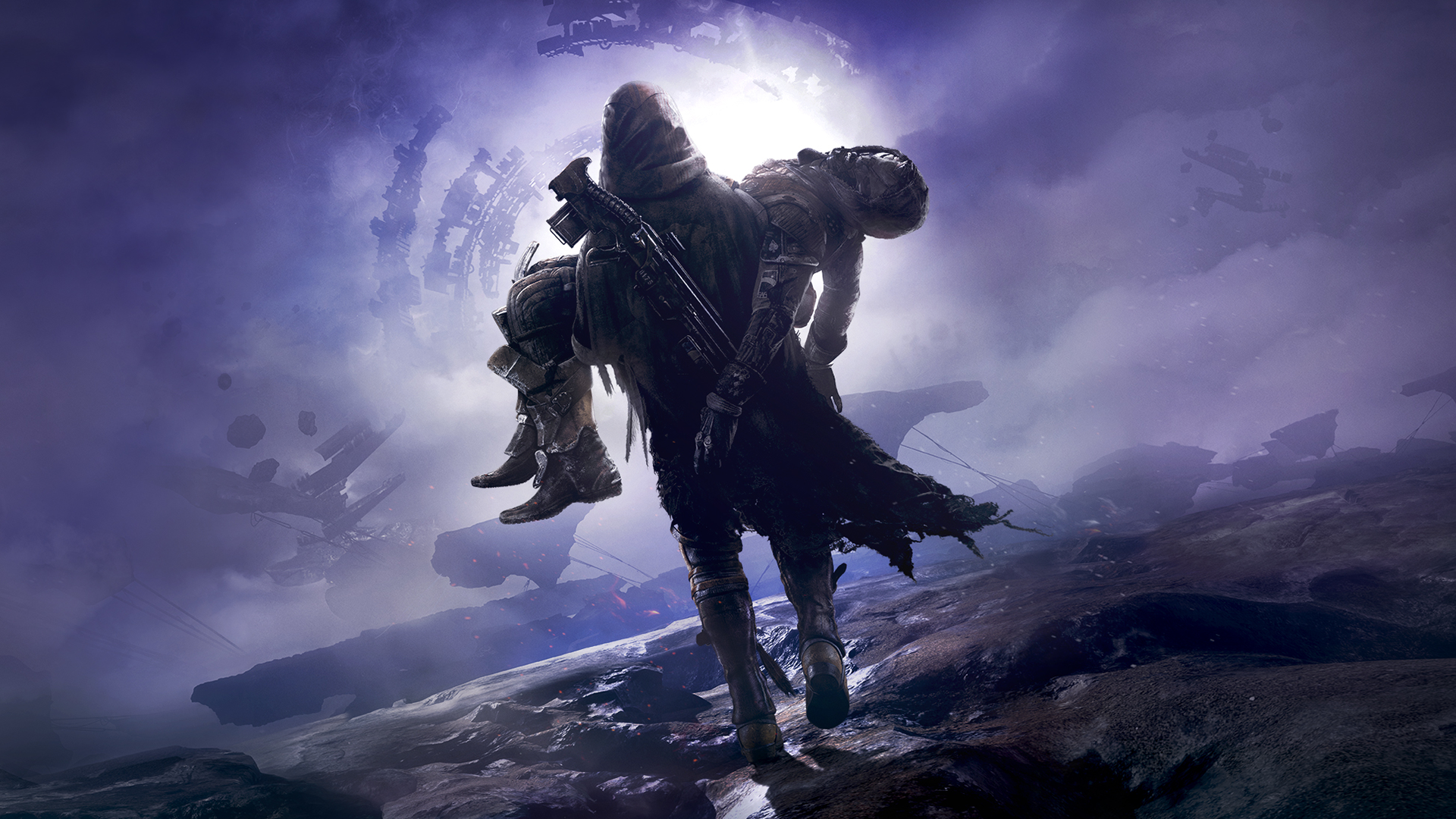 Many fans of the game were worried as to what would happen with the now independent Bungie Studios after the split from their publisher; Activision. Some said it would spell doom, others that it would finally give the developers the creative freedom they deserve. I think this was that freedom in action.
And boy, did they get funky with it.
Here's all the info you need to get yourself up to speed:
During a landmark livestream on Bungie's Twitch channel, the developers showed off a lot of information surrounding their newly announced expansion – Shadowkeep.
The expansion will bring players back to the Moon they loved in the previous game however, with some major changes, such as towering crimson spires and Lovecraftian-esque fortresses. Players will return to the creepy character of Eris Morn, which if you're familiar with the name, also means that you're familiar with the enemy as well. Rumours of this new zone include that the area will be twice as large as its past counterpart.
The new raid was also teased – taking place in the Black Garden, an incredibly important area in terms of the Destiny 1 lore as well as being a beautifully destructive Vex controlled land.
The expansion also brings a new focus on fully embracing the MMO nature of their game and overhauling their armour systems. Aptly titled 'Armour 2.0', the system will implement multiple new mod slots for armour pieces that allow the player to craft their own much more unique builds.
While not too much was mentioned, the PVP crowd are getting some much-needed love in the months to come, with a promise to focus on bringing older game modes back to the forefront of the Destiny 2 experience.
The expansion will release in September and cost approximately £35; the PC version will be released on Steam.
"But Destiny 2 is a Battle Net game! Why would they put it on Steam!?" I hear you ask in confusion.
Worry not dear reader, as a consequence of the split from Activision, Bungie have migrated their game over to the Valve based launcher - Steam. This migration to Steam will occur when the Shadowkeep expansion releases and Bungie has stated that all of a player's progress will migrate over as well. This includes their purchases, save data, Guardians, and, vaults. Hopefully this brings a lot more attention towards the PC version.
Another aspect of the newly independent Bungie is that exclusives are no more! Celebrate a unified game, with all maps, weapons and armours now being available across all platforms.
What seems to be the final big update regarding the split revolves around cross-save, it will become available across all platforms (yes, even PS4) and even the Google Stadia for all 4 of you that are going to buy it. Bungie stated during the livestream that cross-save always wanted to be implemented but for "Capital R 'Reasons'" (we can only assume that refers to the exclusivity deal Activision had with Sony) they weren't able to go through with it.
So, onto the news you've all been wanting to hear about:
The base game and all year one content (Curse of Osiris and Warmind expansions included) will be free to play, bundled into a package called Destiny 2: New Light. This bundle will be available on Steam for PC in September alongside the new expansion.
Now you don't need me to tell you but that is a HUGE amount of content being offered up for free and certainly seems like a great way to bring back a lot of fans that turned away from the game during its many troubled times they had under Activision.
With no real plans on how the game will be monetised being outlined in the livestream, it can only be assumed that the Eververse (the real money vanity store) will play a major part in that. Expansions will presumably be their main source of income though, with the Annual Pass system being moved in favour of a buy what you like method, allowing players to purchase specific parts of content whenever they feel they want to instead of committing to a Pass.
What do you think of this news? Do you think this is exactly what the game needed? Let us know in the comments section below.
Comments